For New Orleans photographer Olivia Gray Pritchard, the title of her newly released book of dog portraits, "Mutts," isn't an insult.
"I'm biased. I grew up with them," she said. "It's a term that makes me feel connected to them, gives them some street cred. They're special because they are a mystery mix.
She also claims that especially for mutts that have been rescued, "there's a level of gratitude that I haven't seen with purebreds."
Pritchard, a former United Nations photographer, moved to New Orleans in 2012 and opened her studio, Olivia Gray Pritchard Photography. Her new coffee table book, "Mutts: A Celebration of Mystery Mixed Breeds," showcases portraits of more than 100 dogs, all rescued. The book's Sept. 20 release is timed to coincide with National Dog Week and Adopt a Shelter Dog Month.
A minimalist approach
Pritchard avoids canine cliché, with no images of dogs running across open fields or fetching dead ducks. Rather her approach is clean and minimalist; all the dogs in "Mutts" are posed against white space.
While biographies of the animals can be found at the end of the book, the photographer and acclaimed book designers Doug Turshen and Steve Turner did not want to overwhelm readers with long blocks of text.
A pithy, eccentric detail accompanies each photograph, such as that for Kuzko, a German Shepherd and Border Collie mix: "He likes his yard tidy, demands that you pick up fallen branches and leaves immediately."
Or that of the Yorkshire Terrier, Miniature Schnauzer and Chihuahua mix Fancy who's pegged as a "Chronic bedhead."
"Mutts" is the result of a project last summer during which Pritchard, best known for her family and child portraits, photographed more than 100 dogs in her studio.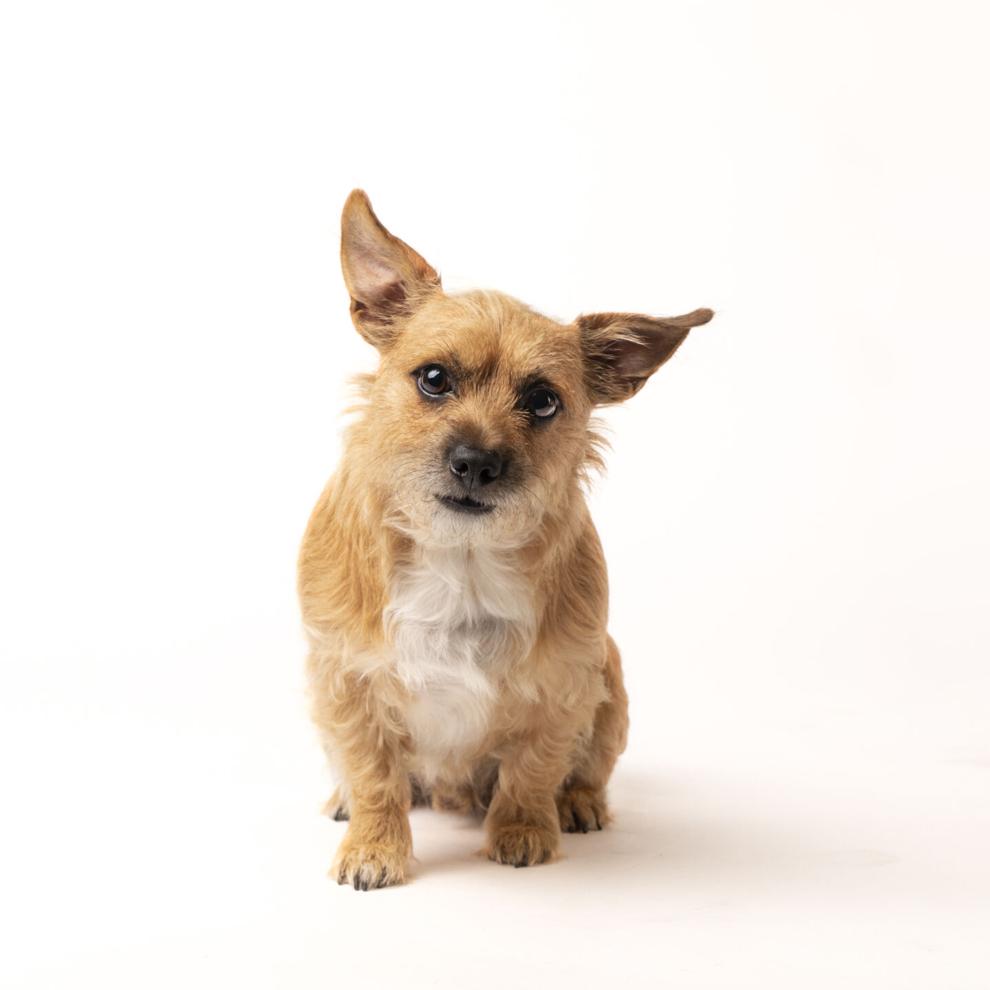 "I have to meet the dog, see their personality," said Pritchard. "In some cases it's about capturing a distinguishing feature. The most important thing is to have the dog feel comfortable in the space."
Like people, some of the animals were immediately at ease with the camera while others took time to relax. In each case, Pritchard knew when she'd hit on the right image. "It's a gut feeling. There were a couple where I took the first shot and knew that was it."
Like proud parents
A portion of "Mutts" sales will go to local animal shelters, including Take Paws Rescue, Animal Rescue New Orleans, Zeus' Place, Greta's Ark Animal Rescue, Trampled Rose Rescue, and the LASPCA.
Pritchard hopes that her book will bring attention to the plight of the hundreds of thousands of dogs euthanized at shelters every year— a number she expects to rise given the increasing amount of animals being dropped off.
"It's a problem that has an easy solution: Spay and neuter pets," she said, urging for mobile veterinary stations. While on assignment in Namibia, she witnessed firsthand the effectiveness of bringing spay and neuter services directly into communities.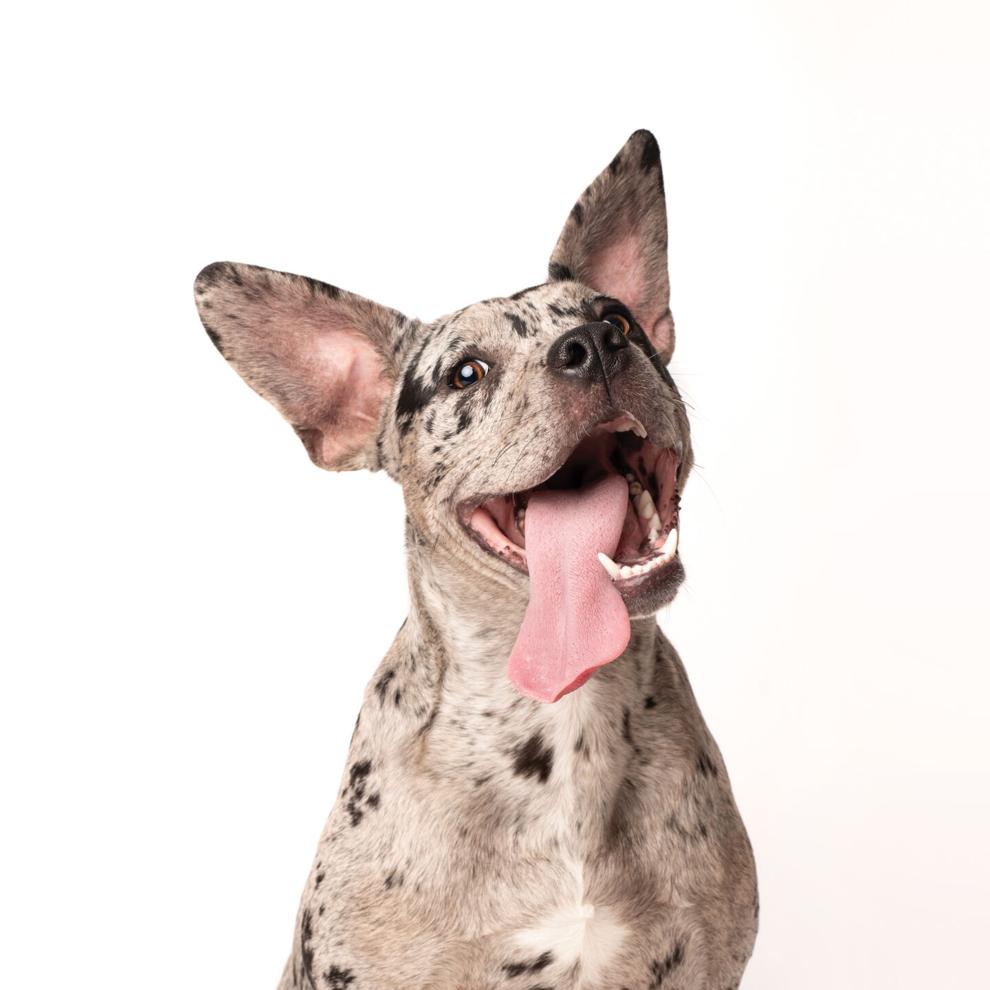 Pritchard is also hopeful that the diverse profiles in "Mutts" will inspire those on the fence about adopting to tour a shelter, either via Instagram or in person.
"You can find any size, temperament, energy level at a rescue shelter in your area," she said. "Whenever you adopt a dog, you save two lives–the dog you rescued and the dog who takes its place in the shelter."
No bad dogs
Indeed Pritchard's decision to adopt her own mutt, Jasper (now 120 pounds of mystery breed magic), was the result of a single visit. "It was totally unplanned, a spur of the moment decision. But he's been the most amazing pet."
"There are no bad dogs," Pritchard said. "Only dogs that have been through trauma and need patience and care to work through it."
Her admiration for those who adopt rescues only grew during the project. "I fell in love with how much the owners loved their mutts, how dedicated they were to working through their issues. They were so proud of what their dogs can do. Like proud parents."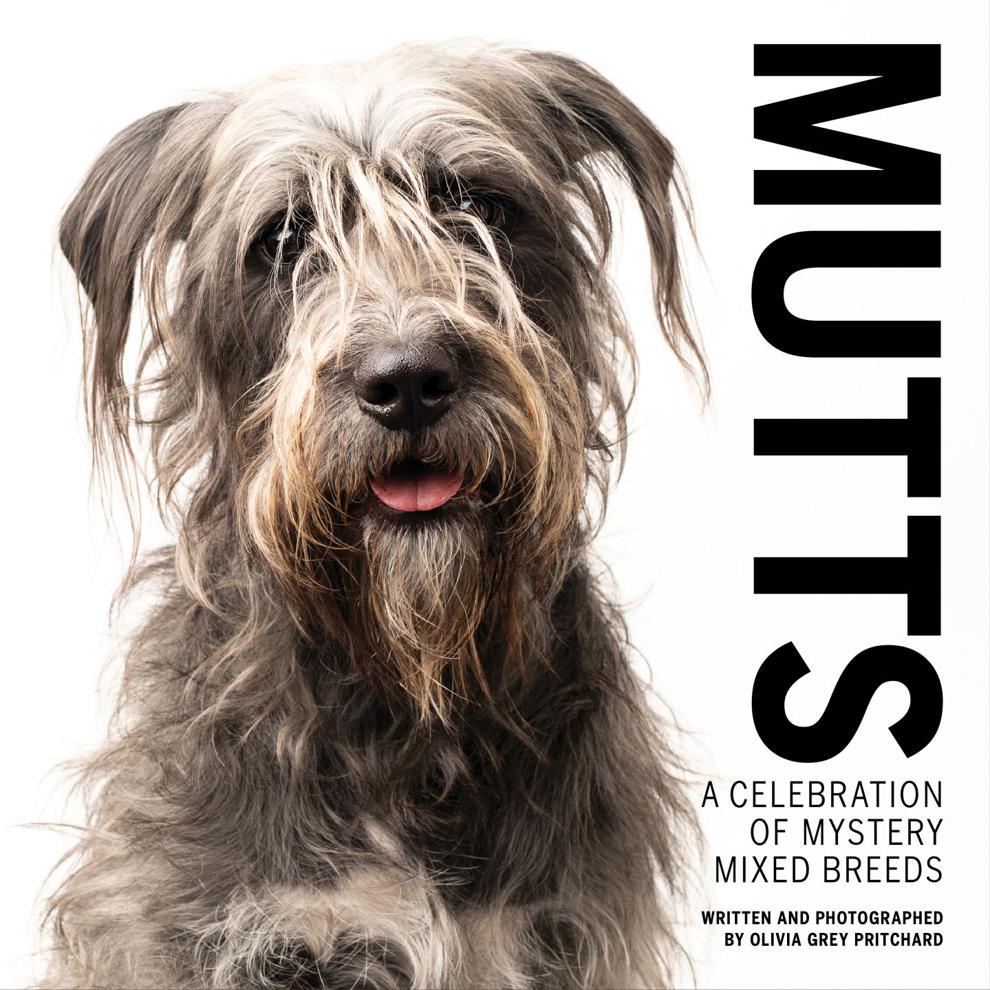 ****************
Book signings
WHEN: 6 pm Sept. 27
WHERE: Octavia Books
513 Octavia St.
WHEN: Noon Oct. 22
WHERE: Garden District Book Shop
2727 Prytania St.
.